What is the best French streaming platform?
Looking for a French streaming service with thousands of French movies and TV shows? The new French streaming platform TV5MONDEplus has recently been launched and already offers the largest library of films and TV shows in French with English subtitles. Get ready to make even bigger friends with your couch…
If you're a fan of French cinema, you know how hard it is to find a French movie on Netflix, Amazon Prime, Hulu and the like… The selection of French cinema and series is usually pretty pitiful, not of the best quality, and rarely updated. And you end up guilt watching Emily in Paris to get your dose of Parisian and French culture (served with a slice of cliché and a strong American accent).
But all that is about to change with the recent launch of TV5MONDEplus. The French streaming platform is available at no extra cost if you already have a TV5MONDE subscription. Which means you now get to enjoy more than 5,000 hours of French programs for free if you already have access to TV5MONDE USA.
Which French movies can I stream?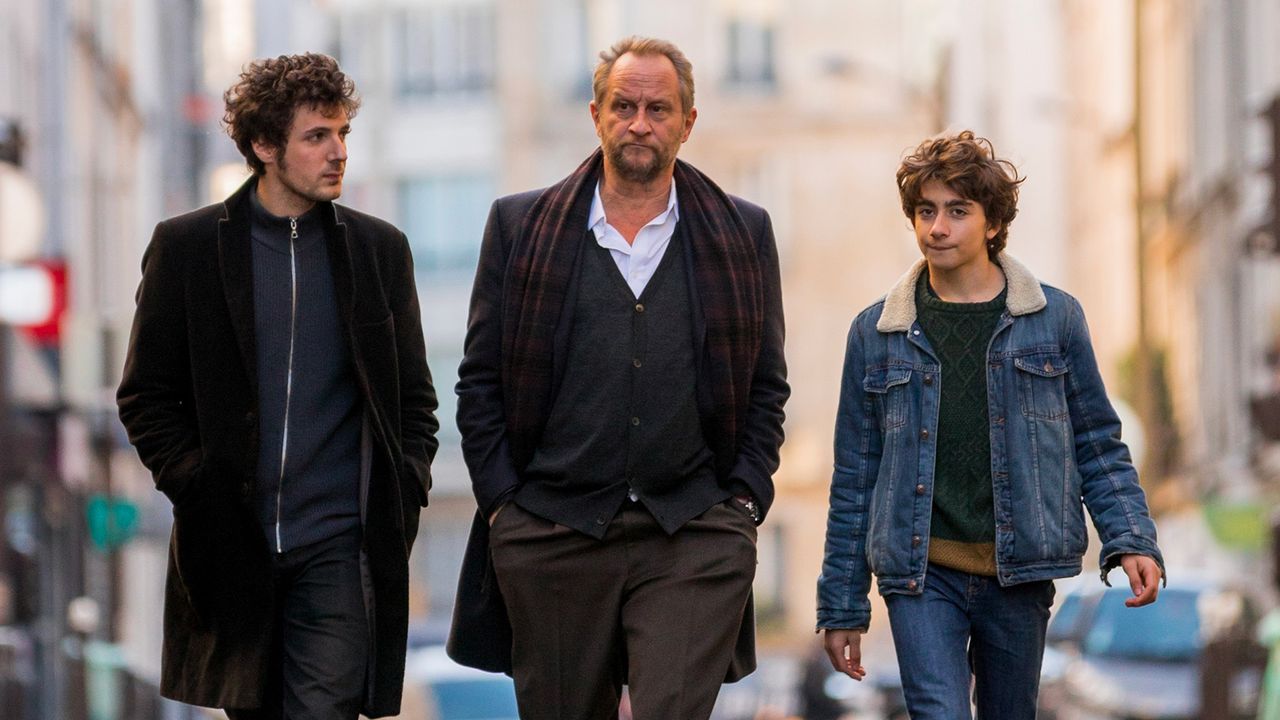 On the French streaming site TV5MONDEplus, the selection is large with a mix of new French movies, classic French movies, comedies and thrillers, but also TV series à la Call My Agent! and Lupin, documentaries on French culture, and entertainment shows and concerts.
Meaning if you're in the mood for a French film recently released, you can start streaming the critically acclaimed dramedies Two Friends by Louis Garrel, Numéro Une with Emmanuelle Devos, or Deux fils with Vincent Lacoste and Benoît Poelvoorde.
But maybe you grew up with the films of Belmondo and Brigitte Bardot and are looking for a trip down memory lane? Start streaming these classic French movies:
Un singe en hiver with Jean Gabin and Bebel
The 1964 action-comedy with B.B. and Anthony Perkins, Une ravissante idiote
The Alexandre Dumas adaptation with Jean Marais, Le Comte de Monte Cristo
Z, The thought-provoking drama from Costa-Gavras with Yves Montand and Jean-Louis Trintignant.
The largest library of French TV shows
The Returned, Spiral, The Bureau… the golden age of French TV shows is now. But that doesn't mean streaming them in the U.S. is easy, especially if you don't know what to look for. TV5MONDEplus picks the shows that make the headlines in France, whether it's a suspenseful mini-series, a soap opera or a sitcom. Because French language doesn't mean just France, Canadian, Swiss and Belgian TV shows are also present on the French streaming service in French with English subtitles.
Start streaming Nicolas Le Floch, a binge-worthy French crime TV show set during the reign of Louis XVI or watch Les Simone, a funny, sweet, realistic look at four women going through a life-crisis in their thirties
French art de vivre
What would be France without its fine wine, gastronomy, beautiful landscapes and history... That's why you'll find plenty to watch around French culture, from the hit show Des Racines et des ailes to documentaries on Montmartre, les Pyrénées, Baudelaire, Napoléon, French 20th century artists, and much more!
Click here for more info on the French streaming platform TV5MONDEplus and here to have an overview of the library and to start subscribing now.
This is a sponsored article in partnership with TV5MONDE USA written by FrenchFlicks