The best French films on Amazon Prime
It's not easy to watch French films in America. Many are released but only in a handful of cities, and platforms like Netflix, Hulu or HBO have a very limited offer. Often overlooked, Amazon Prime Video actually has over 150 French films, some good, some bad. To help you out a bit, we've listed the best French movies included with Amazon Prime.
All the films below are free if you have an Amazon Prime Subscription. But you can also rent or buy French films via Amazon.
A story of wine, a broken family, revisiting your childhood and love of the land, it's the French-iest film you'll watch this year. From the director of The Spanish Apartment and Russian Dolls. Trailer here.
In the early 1990s, ACT UP—in France, as in the U.S.—was on the front lines of AIDS activism. Its members, mostly gay, HIV-positive men, stormed drug company and government offices in "Silence=Death" T-shirts, facing down complacent suits with the urgency of their struggle for life. Robin Campillo (Eastern Boys) depicts their comradeship and tenacity in waking up the world to the disease that was killing them and movingly dramatizes the persistence of passionate love affairs even in dire circumstances. All the actors, many of them unknown, are splendid in this film, which not only celebrates the courage of ACT UP but also tacitly provides a model of resistance to the forces of destruction running rampant today. Trailer here.
3. Once in a Lifetime (Les héritiers)
We've been tearing up over inspirational teacher-classroom dramas since Dead Poet's Society, Mr. Holland's Opus and Les Choristes. Once in a Lifetime softens and warms the hearts of students from a rough Parisian suburb with an eye-opening project on the Holocaust. Based on a true story. Trailer here.

A silly and highly enjoyable farce, supported by a hilarious and chemistry-ridden collection of talent (Jean Dujardin, Mélanie Laurent, Noémie Merland), Return of the Hero is a charming period comedy. Trailer here.
A story beautifully told and classically displayed, Frantz is a German soldier long gone thanks to the perils of WWI. The film shows the complexities of moving on from trauma and what happens to those left behind. Trailer here.
This much-talked about film from Ladj Ly is probably the most incendiary and controvertial drama to emerge from French cinema since Mathieu Kassovitz's La Haine. Trailer here.
A fabulous hommage to Hollywood's Golden Age, this is a comedy that finds Audrey Tautou and Gad Elmaleh at their best. Trailer here.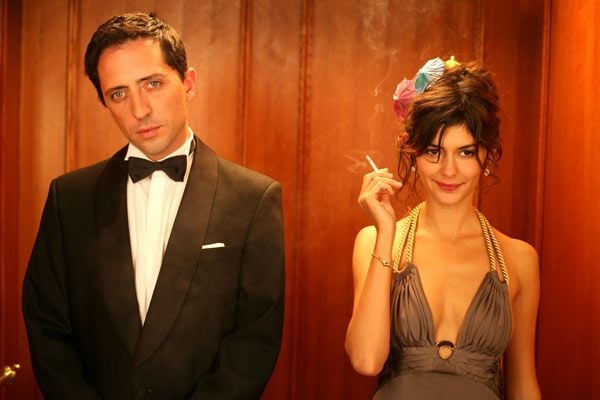 Based on the successful play of the same name, this comedy relies on sharp diolgue and an impeccable cast (Patrick Bruel, Valérie Benguigui, Charles Berling, Guillaume de Tonquédec). A must-see for fans of the typical French movie where you have friends and family talking about politics and philospophy, laughing and crying at a dinner party. Trailer here.
9. He loves me he loves me not (À la folie…pas du tout)
Dark and delusional can most often make the best comedies. We're used to seeing Audrey Tautou in prim and sweetly delicious roles, but things really take a turn in this one. He Loves Me... is uniquely magnetizing and painfully entertaining to watch. Trailer here.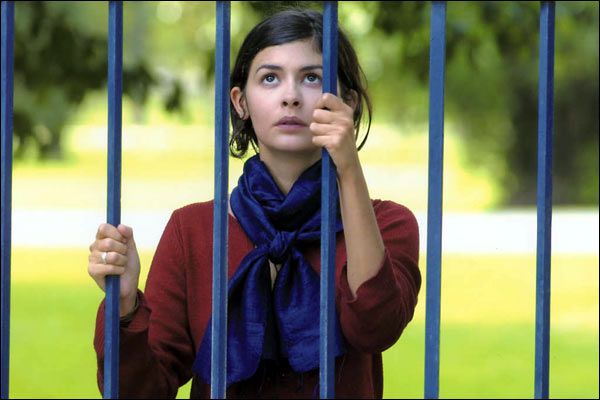 A thrilling and suspenseful look at the biggest and most relevant fears of today. Malik Zidi plays your everyday journalist who agrees to infiltrate an extremist jihadist cell in Paris in order to discover all he can of the truths and motivations that exist within. Trailer here.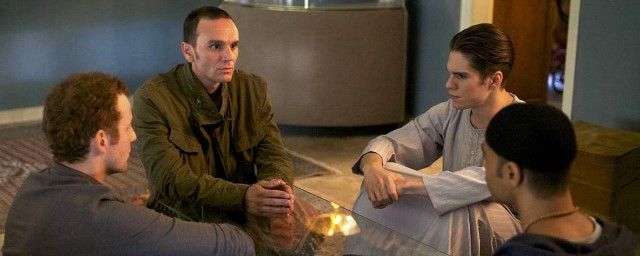 Inspired by Martin Scorsese and Jean-Pierre Melville, Cédric Jimenez directs an ambitious crime thriller based on the true story of the French connection and of the famous drug gang ringleader Gaëtan Zampa (Gilles Lellouche) and the judge trying to catch him, Pierre Michel (Jean Dujardin). Trailer here.
In this one-of-a-kind comedy directed by Amélie's Jean Pierre-Jeunet, meat becomes so rare that it is used as currency, residents living above a delicatessen must depend on a menacingly strange butcher (Jean-Claude Dreyfus) for their supply. But when a new tenant (Dominique Pinon) arrives and takes a job as the building's handyman, he unknowingly steps into the butcher's trap...to serve him as the next meal! A premise that could not be further from Amélie, but a visual style (close-ups, use of colors, and odd camera angles), that will undoubtedly remind you of your favorite romantic dreamer, as well as the cast: Dominique Pinon, Rufus, Ticky Holgado are among the actors that appear in both films. Trailer here.

You may remember her from Tarantino's Inglorious Bastards, but did you know Mélanie Laurent is also an accomplished auteur? Here she produces a beautifully shot complicated love story set in travel worthy Asturias, Spain. Trailer here.
There's even something for the nature loving Francophiles out there. If you liked March of the Penguins or Disney's Earth, you'll be mesmerized by Jacques Perrin's third documentary installment, following Winged Migration and Oceans. Trailer here.
In other news:
Did you know OVER 70 French movies can now be streamed straight from FrenchFlicks.com? Click here for even more options of what to watch.