The 25 best French movies to stream in 2021
We're talking classics here but also lighter, recent box office hits, as well as the meatier new French cinema that made headlines at the Cannes Film Festival and the César Awards. We're featuring a mix & match of platforms with French movies on Netflix, Hulu, HBO, Amazon Prime the Criterion Channel and the like, so you're sure to find at least a couple of flicks available to you. Oh, and did we mention some are free to stream right here, right now, on FrenchFlicks? Because they are!
We tried to fit every type of taste into this list, including some biopics, some French movies based on books, true stories, a couple of kid friendly picks and a fair share of films that showcase the beautiful landscapes and cities of France throughout different decades.
Here is our list of the best French films to watch in 2021 (ranked by alphabetical order)
This acclaimed crime drama by Jacques Audiard (The Beat That My Heart Skipped, Dheepan) follows Malik El Djebena (Tahar Rahim), a delinquent man, who is struggling to get by in a French prison. When he is taken under the wing of powerful Corsican mob boss Cesar Luciani (Niels Arestrup), he begins performing regular assignments for him, proving himself invaluable to the imposing criminal. As Malik rises in the mob ranks, he gains more power, but also more enemies, a situation that eventually brings conflict with his mentor. Probably Jacques Audiard's best film, A Prophet (Le Prophète) is a riveting masterpiece.
Rent A Prophet on Amazon Rent, Google Play, Vudu, YouTube and DirecTV
The movie that made Brigitte Bardot, well, Brigitte Bardot! This scandalous (for the time) film about a seductive young woman with an unbridled appetite for pleasure made the French actress the international sex-symbol of the 50's and 60's. Come for Brigitte Bardot and stay for the beautiful shots of St. Tropez and the French Rivera.
Rent or stream And God created Woman on Roku, The Criterion Channel and HBO Max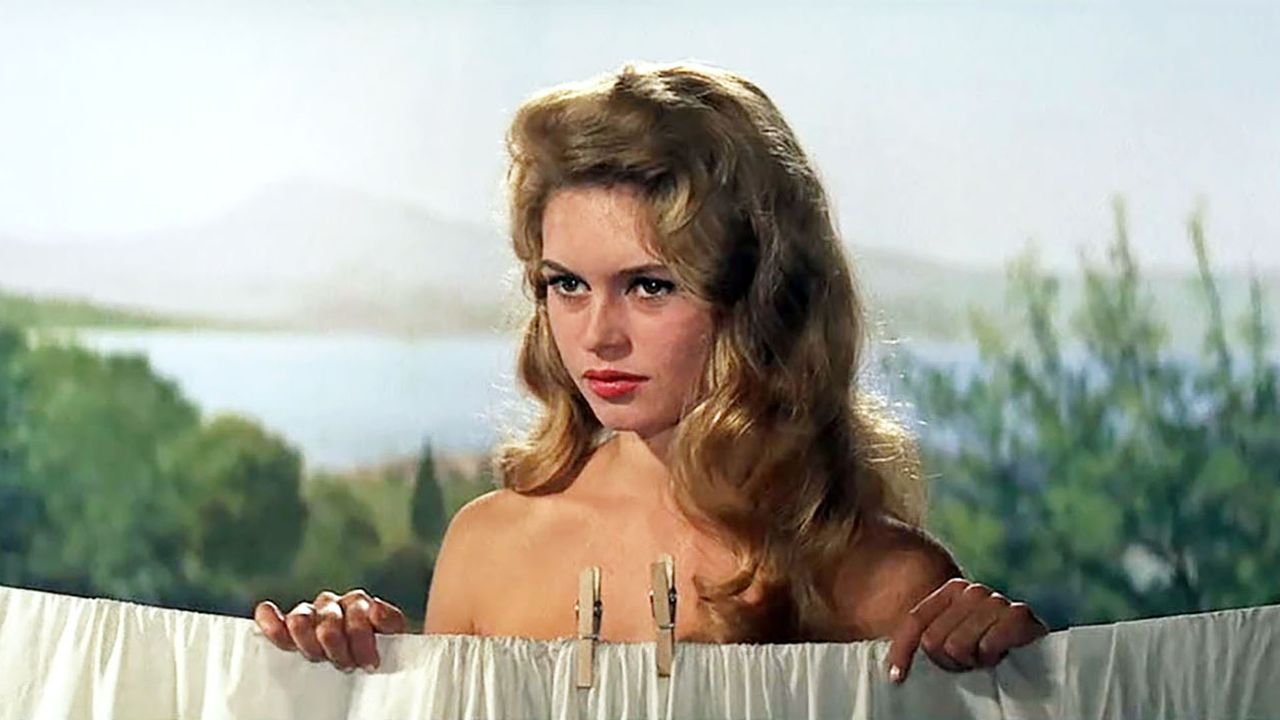 France, 1942, during the occupation. Philippe Gerbier, a civil engineer, is one of the French Resistance's chiefs. Given away by a traitor, he is interned in a camp. He manages to escape, and joins his network in Marseilles, where he orders the traitor to be executed... This non-spectacular movie (do not expect any Rambo or Robin Hood) shows us rigorously and austerely the every day life of the French Resistants : their solitude, their fears, their relationships, the arrests, the forwarding of orders and their carrying out... Both writer Joseph Kessel, co-writer and director Jean-Pierre Melville take experience from their own lives, belonging to this real life "Army in the Shadows". A French classic.
Rent or stream Army of Shadows on Amazon Rent, iTunes, Google Play, Vudu and YouTube
Childhood. First love. Sexual discovery. The beauty of Blue is the Warmest Color (La Vie d'Adèle) is that it's about all of the firsts. It also adds a layer that is popularized in interviews, and on the cover of magazines, which is that of homosexuality and self-acceptance. On top of that, there's a theme of differences in class, which acts as a cherry on top. If you're in the mood for a provocative, brilliant, youthful tableau with phenomenal talent, it is in your best interest to sit back and enjoy Blue is the Warmest Color in the comfort of your own home.
Rent or stream Blue is the Warmest Color on Amazon Rent, iTunes, Vudu and DirecTV
This French erotic psychological drama (37°2 le matin, in French) about a would-be writer (Jean-Hugues Anglade) falling for an unpredictable woman (Béatrice Dalle) received both a BAFTA and Oscar nomination for Best Foreign Language Film in 1986 and became a cult classic, still highly regarded today for its cinematography.
Rent or stream Betty Blue on Mubi and The Criterion Channel
In a starving post-holocaust France, a butcher (who happens to also be the landlord of his building) keeps his odd tenants supplied by his unusual tendencies. A former circus performer applies for a maintenance position in the building, since the previous employee mysteriously disappeared. But when the butcher's daughter falls in love with the former clown, only an underground (literally) band of vegetarian freedom fighters called the "troglodytes" can save her beloved from the meat cleaver. Yes, that's the pitch! 10 years before Amélie, Jean-Pierre Jeunet directed this dark comedy, a first feature that already showed his ravishing, eerie cinematography.
Rent or stream Delicatessen on Amazon Prime, iTunes, Google play, Vudu, YouTube
Best not to know too much about this fascinating and transgressive thriller not shy of thrills and twists about a fragile young woman falling in love with her psychoanalyst before soon discovering that her lover is concealing a part of his identity.
Rent or stream Double Lover on Google Play, iTunes and YouTube
A chilling, disturbing, and haunting thriller with another masterful performance by Isabelle Huppert. Yuletide in Paris is anything but merry for video game CEO Michèle in Paul Verhoeven's (Black Book) astute, indelible psychological thriller, and portrait of a woman living in the shadow of childhood trauma. The victim of a brutal sexual assault (depicted in Elle's opening scenes), Michèle goes on with her life as if nothing has happened, not even reporting the crime to the police. But as we mine her traumatic past, it becomes apparent why she has become an expert at compartmentalizing and bottling up emotions. When at last she discovers her attacker's identity, she makes moves to reclaim her life.
Rent or stream Elle on Amazon Rent, Vudu, Google Play, and YouTube
Iconic, "Nouvelle Vague" director Agnès Varda climbs into photographer JR's travelling darkroom as the two take their shared passion for remarkable images on the road. In Varda's last film, this unlikely duo travel the countryside, capturing extraordinary images of ordinary encounters and prepared projects, developing a magical friendship along the way. A beautiful love letter to rural France.
Rent or stream Faces Places on Amazon Rent, iTunes, Google Play, and YouTube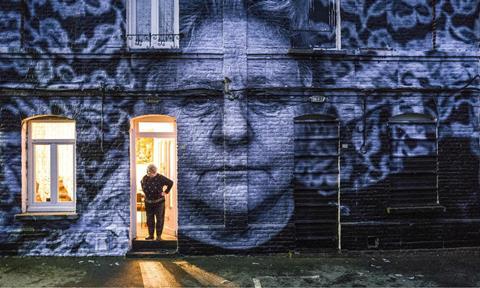 From Pierrot le fou to Les Valseuses and more recently Papa or Mammuth, France has delivered some great road movies over the years. Felicità deserves to be on this list: this offbeat and poetic project, swaying a bit from dark to sweet, was one of the best French films of 2020. The story, which for most of the film, is happening within 24 hours, follows a bohemian, eccentric family of three. The threesome are always on the run, on the day before back to school. The film alternates its charming and bright moments with more tense ones as the reason for the running becomes clearer throughout the movie to us and to Tommy, the eleven year old girl.
Rent or stream Felicità on Amazon Prime, Amazon Print, iTunes, Google Play, Vudu, and YouTube
A compelling, humanistic anti-war film by Jean Renoir and the greatest World War I movie ever made about two French soldiers captured and imprisoned in a German camp trying to escape. One of the best French films of all time, only that.
Rent or stream Grand Illusion on Amazon Rent, Google Play, Vudu, The Criterion Channel and YouTube
With five César nominations, this chick flick and romantic comedy starring Vanessa Paradis features two siblings who run a business designed to break up relationships. Set in the beautiful French Riviera, Alex (Romain Duris) and his sister are hired by a rich man, and given only one week to break up the wedding of his daughter (Vanessa Paradis). But, as in most romantic comedies, everything goes south. Heartbreaker (L'arnacœur) is the film that reconciled French cinema with popular romantic comedies. Get the pop-corn and enjoy! If you're looking for French movies for teens, this is the one!
Rent or stream Heartbreaker on Amazon Rent, iTunes, Google Play and YouTube
The filmmaker, Sandrine Bonnaire, is a Cesar Award Winning actress. She was also the seventh of eleven children. One of which, is 38 year old autistic Sabine. Sandrine wistfully describes the life of Sabine, which was actually very joyful and manageable in her early years. As time goes on, painful and raw depiction of Sabine shows us that characteristics of her personality grow darker, are filled with more anger and frustration, and eventually turn violent. The documentary asks us to contemplate the fact that there is still much to be done in the field of mental illness. Although sometimes woeful, the piece is admirable in that it shows the person behind the illness, with all of her talents, compassion, and resiliance. She is not just another unfortunate soul; she is the complicated, loveable and fascinating Sabine. One of the best French documentaries.
Stream Her Name is Sabine for free on FrenchFlicks
A classic French movie from the New Wave and François Truffaut's masterpiece. This exuberant and poignant meditation on freedom, loyalty, and the fortitude of love is one of cinema's most captivating romantic triangles. Jules and Jim charts the relationship between two friends and the object of their mutual obsession over the course of 25 years.
Rent or stream Jules and Jim on iTunes, HBO Max and The Criterion Channel
In another classic Melville gangster saga, Delon, Volontè, and Montand play a criminal trio masterminding a jewel heist. Austerely stylish, Melville's wonderfully tense and philosophical film provides a great showcase for three of European cinema's finest performers.
Rent or stream Le Cercle Rouge on Amazon Rent, iTunes, Google Play and Youtube
Stéphane has recently joined the Anti-Crime Squad in Montfermeil, in the suburbs of Paris, France, where Victor Hugo set his famed novel "Les Miserables". Alongside his new colleagues Chris and Gwada - both experienced members of the team - he quickly discovers tensions running high between local gangs. When the trio finds themselves overrun during the course of an arrest, a drone captures the encounter, threatening to expose the reality of everyday life. Inspired by the 2005 Paris riots, and Ladj Ly's short film of the same name, Les Misérables is a provocative insight into the tensions between neighborhood residents and police. A difficult but realistic view that shows the point of views of the police force as well as the ones of the youth. A true statement on years of failing policies.
Rent or stream Les Misérables on Amazon Prime
This story of notorious French gangster Jacques Mesrine is not your usual biopic. An exhilarating, epic two-part thriller with a riveting performance from Vincent Cassel.
Watch Mesrine Part 1 on FrenchFlicks for free stream or rent it on Amazon Rent, Apple Tv, Google Play, Fandor, Ovid and Youtube
Watch Mesrine Part 2 on FrenchFlicks for free stream or rent it on Amazon Rent, Apple Tv, Google Play, Fandor, Ovid and Youtube
We made an exception to our French films for this Canadian French-language movie from the wonderkid Xavier Dolan. This story about a widowed single mother, raising her violent son alone, who finds new hope when a mysterious neighbor inserts herself into their household, has explosive energy and a rare emotional intensity thanks to its charismatic leads.
Rent or stream Mommy on Amazon Rent, iTunes, Google Play, Vudu and Youtube
Tony (Emmanuelle Bercot, in a performance that won her the Best Actress Award at Cannes) and Georgio (Vincent Cassel) are an odd match—or so Tony's brother Solal (Louis Garrel) thinks when she tells him that they're falling quickly, recklessly in love. Actor-director Maïwenn's fourth feature captures the couple's tempestuous 10-year relationship in retrospect as a string of flash points, eruptions, betrayals, tender reconciliations, and life-altering decisions. At the center of My King's wide, expansive frames are Bercot and Cassel for nearly every second of its runtime, and the movie stakes itself on their harrowingly committed, nerve-fraying performances. Maïwenn's formidable new film is one of French cinema's most memorable recent amour fous.
Watch My King for free on FrenchFlicks, rent or stream My King on iTunes, Google Play, FilmMovement and Youtube
This multiple award winning drama (including the Prix du Jury in Cannes) combines several true accounts of police officers in the Child Protection Unit. Maïwenn explores unflinchingly how they balance the tough realities they encounter on the job - dealing with pedophiles, abusive parents, and wayward adolescents - with their private lives and the strong camaraderie of their team members. A difficult yet touching human story.
Rent or stream Polisse on Hulu, Amazon Rent, iTunes, Google Play and Youtube
Justine's having a tough time adjusting at her new veterinary school. After the timid vegetarian is forced to eat raw meat for the first time in a hazing ritual, she's overtaken by a different sort of insatiable hunger—and an unexpected sexual appetite. This gruesome feminist horror tale cooks up a deadly dish of sexual identity with a dash of dark humor and a generous helping of gore.
Rent or stream Raw on Amazon Rent, iTunes, Google Play and Youtube
Gripping and poignant, this story about two broken people features probably Marion Cotillard's best performance as an orca trainer who loses both of her legs after a tragedy with one of the animal of the water park.
Rent or Stream Rust and Bone on Apple TV, Gooel Play, Vudu and YouTube
Looking for the best French movie on Netflix? This might be it! It's not every day a director decides to take away the gift of sound and return to the old ways of silent movies, but that's just what Michel Hazanavicius did with The Artist in 2011. The film is a beautiful concoction of expressive music and charisma that radiates from key players, like Jean Dujardin and Bérénice Bejo. The film was beloved by critics and audiences alike. Dujardin took home the Best Actor Award at Cannes, and the film was nominated for 6 Golden Globes and 10 Academy Awards. During the 2012 Oscars, Best Actor, Best Picture and Best Director all went to The Artist.
Rent or stream The Artist on Netflix, Amazon Prime, Amazon Rent, Google Play, Vudu, YouTube
How could we not put The Intouchables! One of the highest-grossing French film of all-time, the 2011 comedy (10 years already!) with Omar Sy is a feel-good movie at its best, with its nuances, social commentary and laughs, of course.
Rent or stream The Intouchables on Netflix and Vudu
We had to include a French film for kids in the list and the best one of the recent years is definitely The New Kid (Le nouveau) about a - you guessed it - a new kid at school. A soulful comedy and a beautiful celebration of friendships.
Rent or stream The New Kid on Amazon Prime, Amazon Rent, Google Play, Vudu, YouTube
Read more
Our new streaming guide for French films with over 1000 movies listed and 13 platforms!
75 French movies to stream for free