What to Watch This Valentines Day... en Français!
Christian from Moulin Rouge said it best when he sang over and over, "The Greatest thing you'll ever learn is just to love and to be loved in return." Let's face it, we're all suckers for a good romance, a tumultuous love story or a hilarious first date scene. Whether you enjoy a WWI tale of absence making the heart grow fonder, a steamy experience of "awakening" or something that gives you that tingly feeling, we have the best suggestions for you here, and of course, where to stream them.
Starting off powerful and controversial, one can argue that Blue is the Warmest Color put French films back on the map in the last few years. (Has it been 6 years already?) We aren't the only ones to think so. With an 89% on Rotten Tomatoes, it's praised by critics the world over. Peter Bradshaw of The Guardian announces that the epic film evokes love in its purest and most passionate form - intense, cataclysmic and unforgettable."
What it's about: The film follows Adèle (Exarchopoulos), a French teenager who discovers desire and freedom when an aspiring painter (Seydoux) enters her life. The film charts their relationship from Adele's high school years to her early adult life and career as a school teacher.
Available on Netflix, iTunes ($3.99), Amazon Prime, ($2.99), Vudu ($2.99)
It's the perfect night to watch the romantic sensation that rocked cinemas as well as the Oscars 9 years ago. For true fans of the history of cinema and the sentamentalism of the simplicity of years past, this really hits the spot. Not to mention Jean Dujardin is the French counterpart of George Clooney... so you don't even need a date!
Available through Youtube Movies and Amazon rental
Imagine being so besotted with someone that you don't even need to be in the same room for sparks to fly. "Machin" (Clovis Cornillac) is a quiet inventor of complicated board games, emphasis on the "quiet", while "Machine" is a concert pianist who values a lot of practice. If rom coms are your thing, this is the sweetest choice with all of the winning formula components, including despising someone whom you actually end up falling for, endearing comedy amidst thrilling romance, and seemingly unshakeable unwillingness to fall in love... at first. If rom coms aren't really your thing, it's still worth a consideration thanks to the genuine chemistry between the leads.
Available on Netflix
Embodying the term "epic love story" in quite a literal way, Nicolas Bedos takes on an ambitious challenge with his first feature, Mr. and Mme Adelman. The romantic dramedy follows the ecclectic couple for more than four decades, beginning in the groovy 1970s. In that way it's a love letter to the passing and maturity of time as it is to the idea of soul mates. With 45 years of love, hate, passionate moments, manipulative moments, meneurvering into one another's psyches, and driving each other crazy in a multitude of ways, the viewer feels like they've truly grown up once the ending credits roll.
Available on Tubi (FREE), Ovid, Youtube Movies ($2.99) Amazon Prime Google Play ($2.99), Vudu ($3.99)
Before The Notebook, there was A Very Long Engagement. For the traditional romantic in every way, this film is a testament to absence making the heart grow fonder, and to keeping the faith, no matter what the odds, that true love really does prevail. According to The Guardian, Audrey Tautou absolutely shines as the strong heroine of the period drama spanning the course of WWI.
Available through Youtube Movies ($2.99) Amazon Prime ($2.99), Google Play ($2.99), Vudu ($2.99), iTunes ($2.99), Hulu
Not up for committing to a full length motion picture tonight? We have you covered with this adorable pop of romance of a short film, directed by Lola Naymark. Just listen to this premise: " In the storeroom of the bakery where she works, twenty-seven-year-old Luna dreams of a Prince Charming and a life in a castle. On the same day, she will cross paths with a trash can full of dollar notes and a young man who stutters. What do we do with our childhood dreams when we are nearly thirty years old?" If you're not swooning already, you are made of stone.
Available through Amazon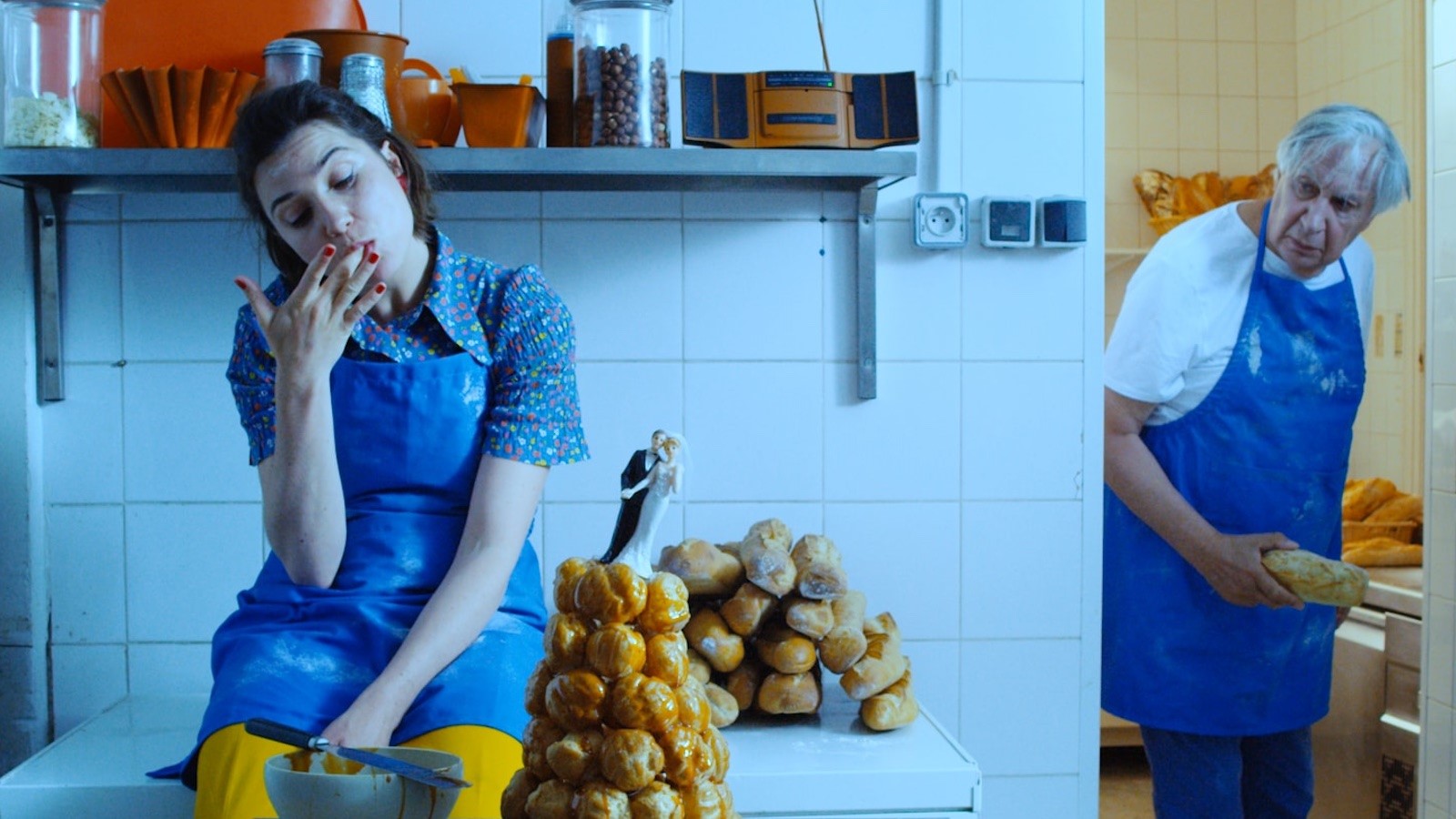 If conventional romance isn't your jam, this is a marvellous option for you. Director Maïwenn, the mastermind behind the 2011 award winning Polisse, succeeds in making this thrilling romance drama just as enticing and addicting as a lover you can't quit. You know the type. This isn't a love story where everything falls into place for the happy couple. It is, however, an unabashed steamy adventure that dives head first into a world of passion, but although restauranteur Georgio (Vincent Cassel) knows how to take your breath away (not sparing any ardent quickies in the back kitchen of his restaurant) he also spirals down into the depths of codependency and self-destruction, taking poor unsuspecting Tony (Emmanuelle Bercot) down with him in a haze of lust and denial.
Available on Tubi (FREE), Youtube Movies ($1.99) Amazon Prime ($1.99), Google Play ($1.99), Vudu ($2.99), iTunes ($4.99)