What to Watch in July and August
Each month, FrenchFlicks selects the best French films available on Canal+ International and Studiocanal through DIRECTV. In July and August, (re)discover the offbeat comedy, Janis et John, Marie Trintignant's last film, and Casablanca Driver, a burlesque mockumentary about a failed boxer.
FILMS (Tuesdays and Fridays at 8 PM EST)* :
L'INCRUSTE (2004) le 07/05/2019
Alexandre and Paul are the heroes of an adventure comedy; a tale of friendship in which a crafty dropout sets himself up in the apartment of a young musician, creating chaos in the other man's somewhat over-organized life. A scheming layabout, Paul is used to squatting other people's homes. Except, he's now run out of luck and no one wants him around anymore. After a hellish night, he learns by chance that Alexandre lives alone in an apartment owned by his friend, Christophe, who has left for Angola. Leaping on this golden opportunity, Paul passes himself off for Christophe's cousin and settles into the apartment, disrupting this burgeoning artist's peaceful, uneventful life.
Why FrenchFlicks likes it - Unwanted cohabitation always makes for a great film. This proves to be true again with this comedy reminiscent of Francis Veber's best films like Le dîner de cons (The Dinner Game).

Pablo Sterni, a simple insurance salesman, leads an ordinary existence with his wife, Brigitte, and their son. To make ends meet, Pablo cheats Mr. Cannon by making him believe that his collector's item car – that is never on the road – is insured, whereas he's actually pocketing the premiums.
When the car is stolen and found half-destroyed, the damage comes in at 500,000 francs. Pablo must find the money or go to jail. His cousin, Léon has just inherited more than a million, but he's an acidhead who is still caught thirty-years in the past. He believes he met Janis Joplin and John Lennon during a concert and that they promised him they'd return. Pablo decides to make a last ditch attempt to save his skin. If he manages to convince Léon that Janis and John have returned for him, he'll surely manage to get his hands on the money.
Why FrenchFlicks likes it - Thanks to quite an original premise, author-director Samuel Benchetrit delivers a wacky comedy, which also happens to be the last film from the late Marie Trintignant, which as usual, doesn't fail to disappoint.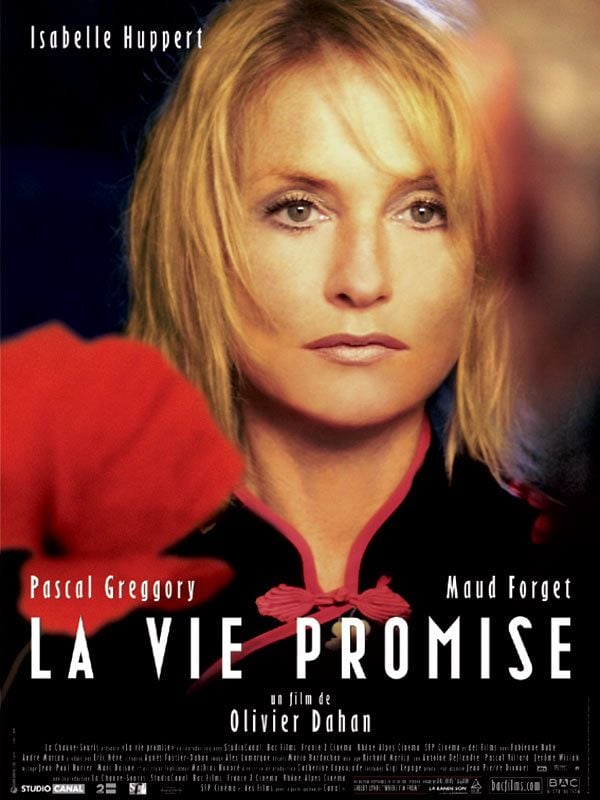 Sylvia, a young woman, is a prostitute in Nice. She has a difficult relationship with her daughter, Laurence. Both are forced to run away. They take to the road, trying to find Sylvia's first husband and the son she had with him. They cross paths with Joshua, a man out on parole, who's decided he won't go back to prison.
Why FrenchFlicks likes it - Before La vie en Rose, Olivier Dahan directed this poignant and powerful melodrama with Isabelle Huppert.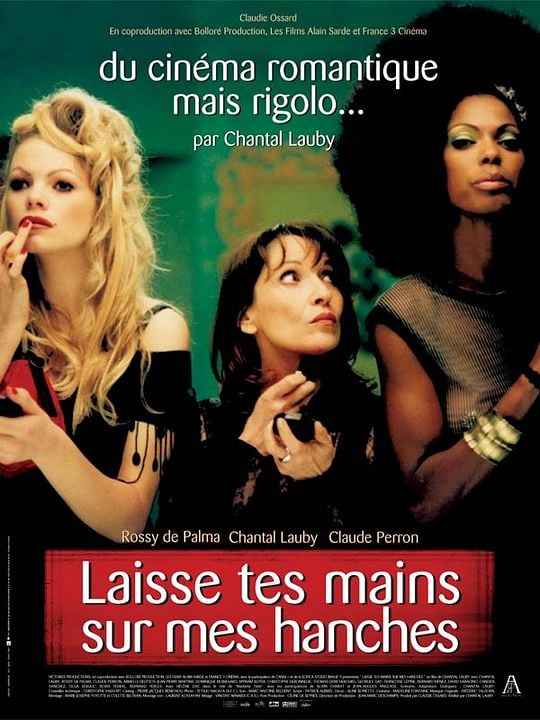 Fun-loving, easy-going and outspoken, Odile is a forty (something) actress who has a certain reputation, an uncomplicated 18-year-old daughter, Marie, and friends, Myriam, Nath and Miche, who make up a real family. But the day Marie announces she's going to move in with her boyfriend, the sky seems to fall on Odile's head. She's faced by the empty-nest syndrome, time that has passed and keeps going by. She's afraid of growing old alone. Who can she now worry about? Who will she roast a chicken for?
Why FrenchFlicks likes it - A tender French romantic comedy about life at 40 when you're single. The best kind of feel-good movie.

No one understands him. No one knows where he comes from. No one takes him seriously. Casablanca Driver is the worst boxer of all time or at least of the year 1969. Due to an unfortunate series of circumstances, Casa finds himself facing the champion of the era: Jimmy La Renta. This totally illegal fight will lead to an obvious conclusion and yet… Perhaps a miracle will take place.
Why FrenchFlicks likes it - Taking the form of a Hollywood Story, mixing fiction, mock interviews and archive footage, Casablanca Driver is a burlesque mocumentary that pays homage to stupidity.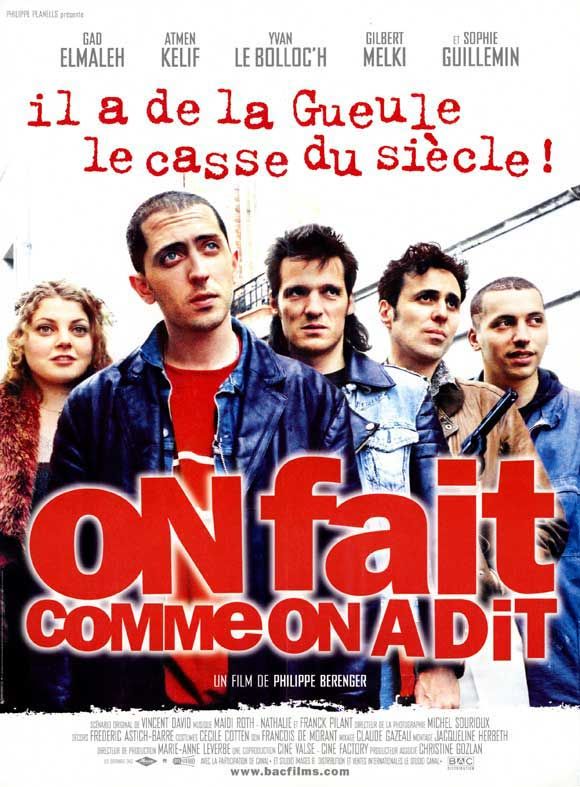 One morning, 10.00 am. In a suburban home, three men in their late thirties wait for buddy numero 4 to arrive. They will then take a little trip down to the local bank where their partner-in-crime Séverine is waiting for them. It could be the start of a thriller, but unfortunately our friends possess all the talents of a gang of … bunglers.
No small wonder, then, that they're masters of invention when it comes to getting themselves into a fix. Dreamers, yes, gangsters, never.
Why FrenchFlicks likes it - A very young Gad Elmaleh stars in this heist comedy about failed gangsters with big dreams.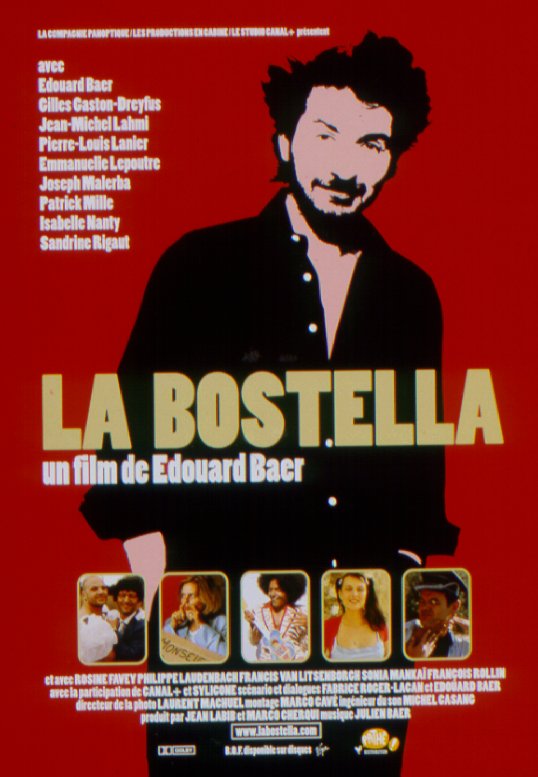 A group of crazy friends get together in a house in the Camargue for a month during summer to prepare a television show. Their leader tries to keep everything on an even keel, despite the fractious atmosphere. It's all go: emotions run high, high enough to make our gang want to tear their hair out; unforgettably violent break-ups are followed by intense, tear-shedding get-togethers. La Bostella: "Alternating between joy and pain, rejoicing and contrition. Stay in time, keep the heartbeat normal. It's the first mimed dancedrama. Let's all dance La Bostella!"
Why FrenchFlicks likes it - A choral comedy on a group of friends: A familiar premise for a French film but none the less a very entertaining comedy thanks to sharp dialogues.
DETECTIVE (1985)
Genre: Drama, Crime thriller
Director: Jean-Luc Godard
Simone and Pierre have been married for about eight years. Pierre manages their plane taxi business and Simone's had enough. They've decided to separate as soon as Pierre has got back the 500,000 francs that a boxing impresario and former client owes him. After which, Pierre will keep the business and Simone will begin a new life with this money - which corresponds to the remainder of her dowry. But it transpires that the impresario also owes this same sum to an old gangster, who asks for it back at the same time as Pierre.
Why FrenchFlicks likes it – A Jean-Luc Godard film is always something out of the ordinary. And this absurd and complex crime thriller is no exception.

LE GRAND PARDON (1982)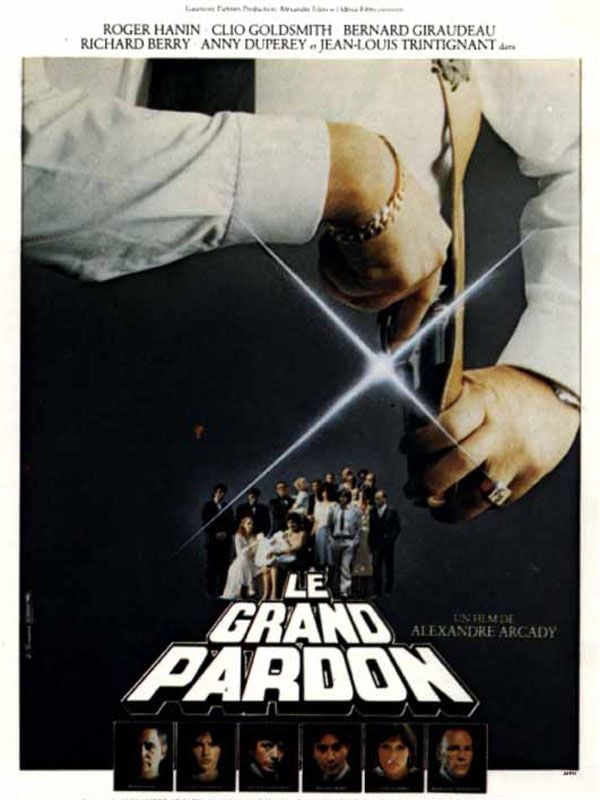 Genre: Drama
Director: Alexandre Arcady
A Jewish Mafia-like family is running a prostitution ring, selling "protection," and operating gambling casinos - more or less with impunity, and at peace with their Arab counterparts - until a young gangster decides to pit the two ethnic factions against each other. Jewish cultural and religious events are celebrated by the Jewish gangsters, who promote family traditions - in contrast to the police inspector who has no family and is out to do them all in.
L'avis de FrenchFlicks – Think of it as France's answer's to Coppola's Godfather set in Biarritz, featuring an impressive casting, and among them...Christopher Walken!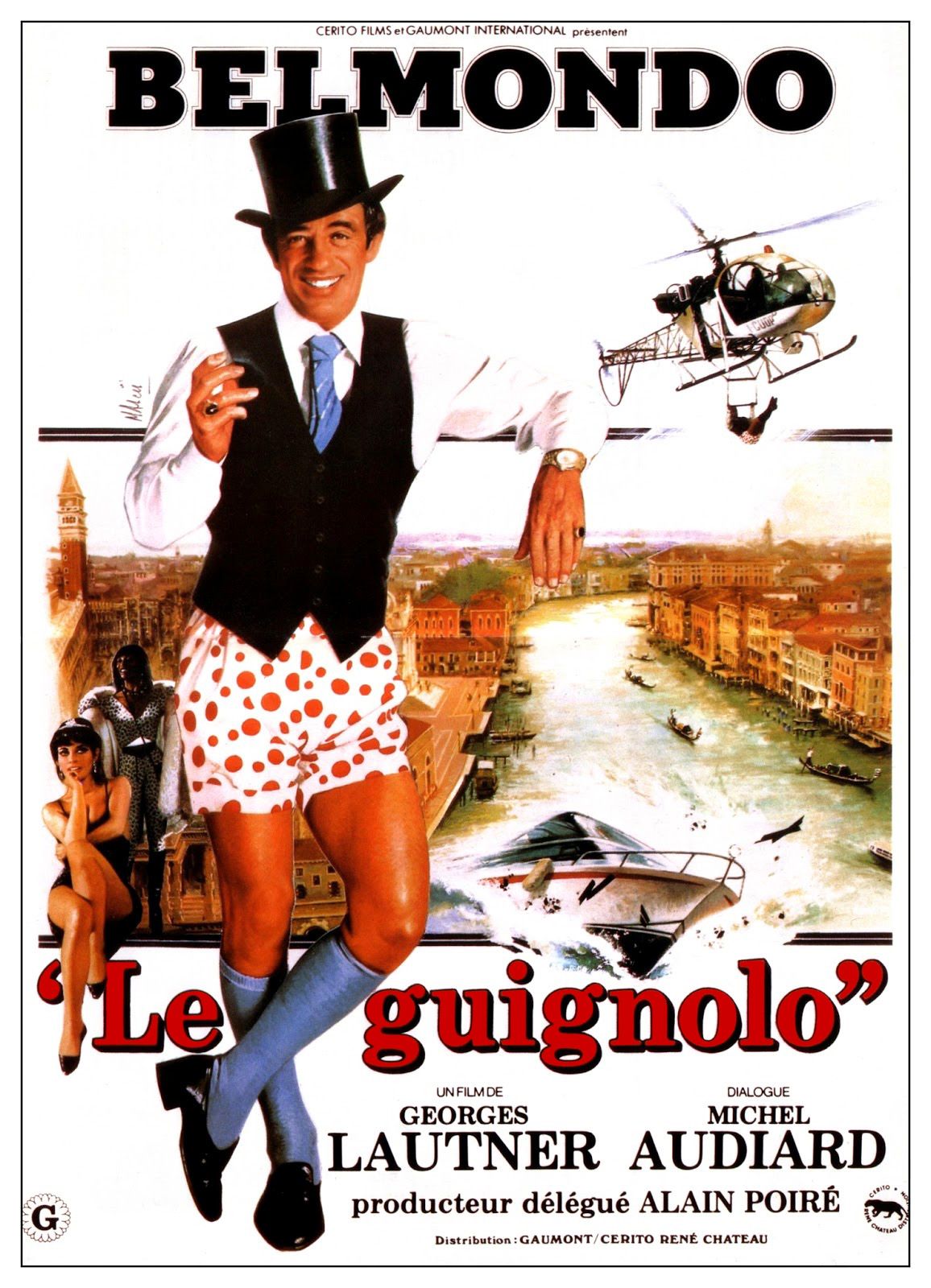 LE GUIGNOLO (1980)
Genre: Action, comedy
Director: Georges Lautner
Belmondo plays a conman who gets tangled in a complex series of hassles that involve some well-placed kicks to straighten out. Everyone is after a microfilm he has, and when he is not hanging from a helicopter to escape his enemies he is bedding down one woman or another. Life, after awhile, seems fairly predictable as he goes from being airborne to bedridden or vice-versa.
Why FrenchFlicks likes it – Action-comedy was probably the most popular genre in France in the 80's, thanks to films like Le guignolo, featuring Jean-Paul Belmondo's incredible charisma.

*All films are in French without subtitles.