What to Watch in August
Each month, FrenchFlicks selects the best French films available on Canal+ International and Studiocanal through DIRECTV. In August, after your afternoon pool session, relax in front of the excellent comedy, Laisse tes mains sur mes hanches, by Chantal Lauby, and rediscover a great Jacques Becker 1950's classic, Édouard et Caroline.
FILMS (Tuesdays and Fridays at 8 PM EST)* :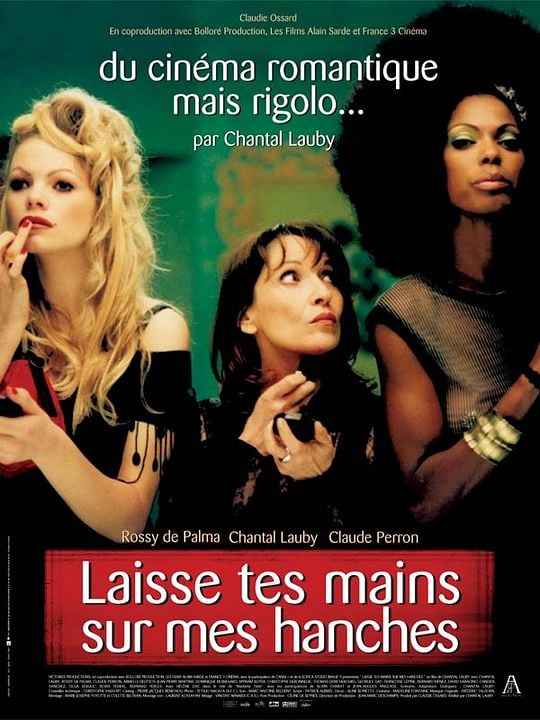 Fun-loving, easy-going and outspoken, Odile is a forty (something) actress who has a certain reputation, an uncomplicated 18-year-old daughter, Marie, and friends, Myriam, Nath and Miche, who make up a real family. But the day Marie announces she's going to move in with her boyfriend, the sky seems to fall on Odile's head. She's faced by the empty-nest syndrome, time that has passed and keeps going by. She's afraid of growing old alone. Who can she now worry about? Who will she roast a chicken for?
Why FrenchFlicks likes it - A tender French romantic comedy about life at 40 when you're single. The best kind of feel-good movie.

No one understands him. No one knows where he comes from. No one takes him seriously. Casablanca Driver is the worst boxer of all time or at least of the year 1969. Due to an unfortunate series of circumstances, Casa finds himself facing the champion of the era: Jimmy La Renta. This totally illegal fight will lead to an obvious conclusion and yet… Perhaps a miracle will take place.
Why FrenchFlicks likes it - Taking the form of a Hollywood Story, mixing fiction, mock interviews and archive footage, Casablanca Driver is a burlesque mocumentary that pays homage to stupidity.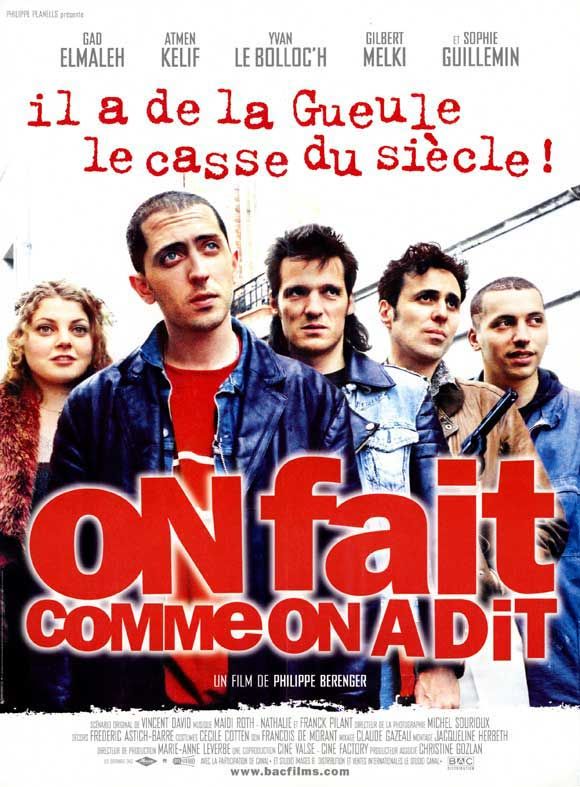 One morning, 10.00 am. In a suburban home, three men in their late thirties wait for buddy numero 4 to arrive. They will then take a little trip down to the local bank where their partner-in-crime Séverine is waiting for them. It could be the start of a thriller, but unfortunately our friends possess all the talents of a gang of … bunglers.
No small wonder, then, that they're masters of invention when it comes to getting themselves into a fix. Dreamers, yes, gangsters, never.
Why FrenchFlicks likes it - A very young Gad Elmaleh stars in this heist comedy about failed gangsters with big dreams.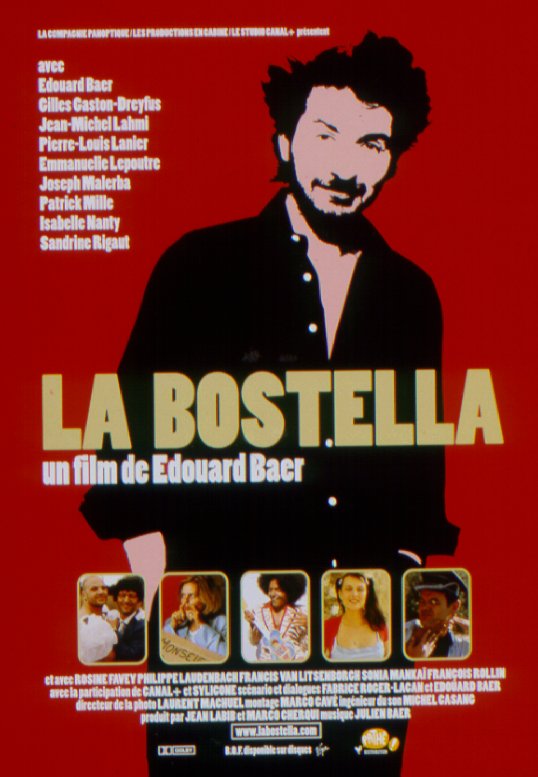 A group of crazy friends get together in a house in the Camargue for a month during summer to prepare a television show. Their leader tries to keep everything on an even keel, despite the fractious atmosphere. It's all go: emotions run high, high enough to make our gang want to tear their hair out; unforgettably violent break-ups are followed by intense, tear-shedding get-togethers. La Bostella: "Alternating between joy and pain, rejoicing and contrition. Stay in time, keep the heartbeat normal. It's the first mimed dancedrama. Let's all dance La Bostella!"
Why FrenchFlicks likes it - A choral comedy on a group of friends: A familiar premise for a French film but none the less a very entertaining comedy thanks to sharp dialogues.
LES BIDASSES S'EN VONT EN GUERRE (1974)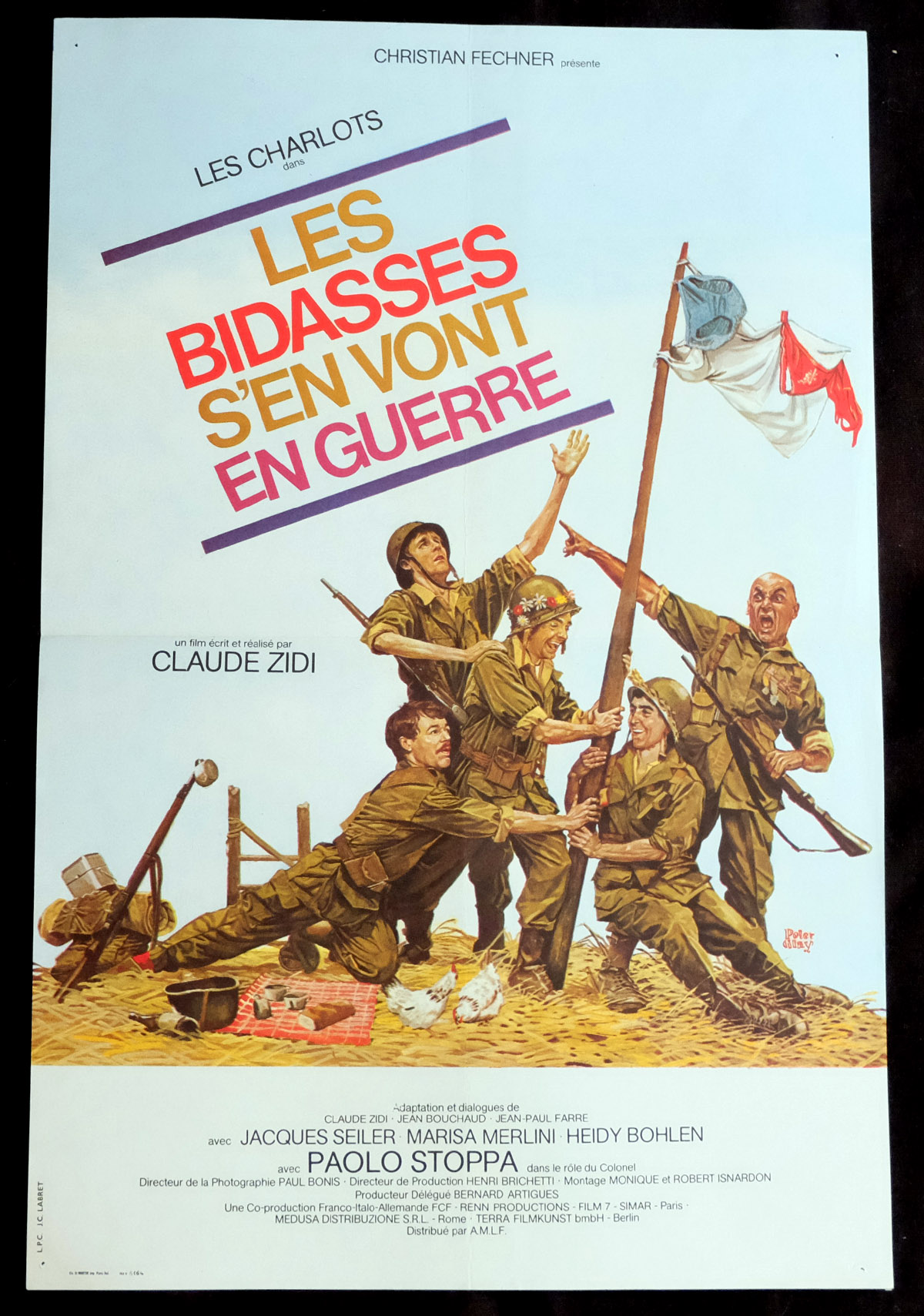 Genre: Comedy, war
Director: Claude Zidi
Les Charlots romp onto the screen again in this French comedy, which has the comic musicians serving as soldiers who actively support a peasant family who are resisting forced eviction by the army. Among other conflicts they have with their long-suffering sergeant is that he thinks their hair is much too long.
Why FrenchFlicks likes it – As the poster illustrates, a great film of love and action in France in the fifteenth century. Pretty kitsch, but we could not be more entertained.
Genre: Comedy
Director: Jacques Becker
Edouard and Caroline are preparing for a family evening during which Edouard will be expected to play the piano. Lacking a dinner jacket Édouard goes to borrow one from his wife's cousin. In the meantime Caroline attempts to re-model her dress to bring it more up-to-date. Her husband is not pleased and the evening consists of rows, fights and threats of divorce. It is the early morning before life returns to normal.
Why FrenchFlicks Likes it – A French cinema classic, Edouard and Caroline is a delightful social satire that paints a cynical picture of Parisian society. It's a comedy that hasn't aged, but truly stands the test of time.

CATHERINE : IL SUFFIT D'UN AMOUR (1969)

Genre: Drama, history, romance
Director: Bernard Borderie
During the Middle Age, in Paris, Catherine (Olga-George Picot) uses her feminine wiles to survive when enemy hordes attack Paris and kill her lover. The new chief desires her for his own, but she spurns his advances long enough to consort with rebels to plan her escape.
Why FrenchFlicks likes it – A pastiche war film directed by one of the masters in the field, Claude Zidi. Fans of Charlot's humor will be thrilled.

*All films are in French without subtitles.